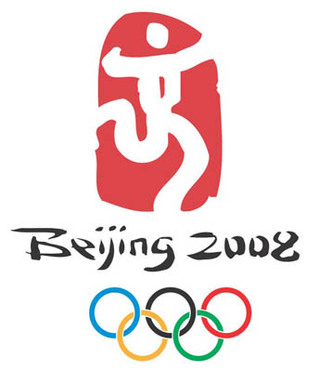 For those who did not tune in to watch the opening ceremonies of the Olympics in Beijing, China a couple of weeks ago, you missed out on the most spectacular display of showmanship and all-around artistic prowess in the history of the games or, perhaps, the history of the world.
Beyond the 15,000 performers who took part in the multi-faceted splendor of the ceremony, including dancers, calligraphers, singers, aerial acrobats, and dancers, I was awestruck by the parade of Olympians. Of the 205 recognized National Olympic Committees, 204 sent athletes to compete in the games.
Several of these NOCs were participating for the first time in history, including Montenegro and Tuvalu. And the total number of participant athletes was an overwhelming 10,500.
And yet, it should have been 10,501.
I could gush for hours about Kerri Walsh and Misty May-Treanor, my idols, who made history in these Olympics by maintaining their gold medal status in the womens' beach volleyball segment. No, really, I could talk about their skills and stamina and superb physiques and status forever.

I could comment on Michael Phelps, a young man who blasted himself into aquatic history, overcoming the odds of a learning disability. He deserves to be admired. I only hope the near future will prove him to be a humble, worthy role model in other aspects.

I could point to Lopez Lomong, a young man who didn't even know what the Olympics were as he grew up in war-torn Sudan. He became one of the Lost Boys of Sudan , an orphan wandering in the deserts in order to escape capture, torture, even death at the hands of Muslim aggressors and guerrilla soldiers. Now a United States citizen, he a member of Team Darfur, a group of athletes hoping to put pressure on China to deal with the problems in Darfur. Lomong was the flag bearer for the U.S. in the opening ceremonies and competed in track and field events.

But, having watched the opening ceremonies, I am torn. The Olympics are the chance for peoples worldwide to set aside conflict, cultural, religious, economic, otherwise, and to approach one another on a neutral playing field. It's primal. It's peaceful. It's beautiful. But, as patriotic as I am, I have a hard time dwelling on our amazing American athletes alone.

Rather, I find myself moved by the absence of a single athlete.

Mehboba Ahdyar , a 19-year old runner from Afghanistan, and the only female athlete on the Afghan Olympic team, went missing in July from the training center in Italy where she'd moved to prep for the Beijing games. Prior to her disappearance, Ahdyar had received multiple death threats from Muslim extremists who were outraged by the audacity of a female athlete expecting to compete in any sporting event, let alone one where she would represent her country on the world stage. Little is known about her whereabouts now, but there are hopeful reports that she is seeking asylum in Norway, unable to return to her homeland.

Ahdyar was intimidated into forsaking her dream of being an Olympic competitor. How backwards can a country be? Her personal best in the 1,500 meters is 4 minutes and 50 seconds. That's a full minute slower than the world record, but it is important to note that, out of respect to her Muslim religion, Ahdyar competes in long pants and a head scarf.

Afghanistan was banned from the 2000 Olympics in Sydney because of the Taliban's stance against women partaking in athletic competition. But on 8/8/08, Saudi Arabia took part in the parade of nations, and their team is all-male for the same reason.

So, today I am rejoicing in the fact that I have been spoiled rotten as a female athlete in the United States. The advent of Title IX was before my time, and I know people who say they were opposed to it. And that's asinine. The basic language of the Act:

"No person in the United States shall, on the basis of sex, be excluded from participation in, be denied the benefits of, or be subjected to discrimination under any education program or activity receiving Federal financial assistance."

Hmmmmm... no discrimination based on sex. Considering that women were only allowed the right to vote in 1920, I guess I shouldn't be surprised that it took the country more than 50 years to realize the potential of women in sports. So, let's just say that, while I'm not shocked, I am appalled. Where, if not for the chauvinistic leanings of every political body in the world, could women be today in the sports realm? One need only turn to the dynamic pairing of two California girls, the aforementioned Kerri Walsh and Misty May-Treanor, to see the important and positive outcome of Title IX legislation.

Recently, just before clinching her world record with back-to-back gold medals in Athens and Beijing, Walsh commented on the fact that she is so fortunate to have been born and raised in a post Title IX world. She's never been told she couldn't play a sport, couldn't play with the boys. I experienced the same wonderful, uplifting environment when it was my turn to compete. The teams with whom I played in high school, volleyball, basketball and swim, had equal funding for boys and girls. We were equally supported and touted and applauded.

But on other side of this planet there is a girl, born in 1989, and unfortunately born in Afghanistan. Her family has undoubtedly dealt with war and religious extremism and other persecutions which I will never suffer. Mehboba Ahdyar succeeded in the face of those odds, but was crippled by fear for her very life.

I pray that she does find asylum in Norway and that the world sees her in London in 2012.