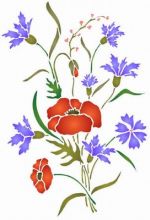 Amy is home from San Diego and is working at a local coffee shop. Cindy is finished with school in San Jose. I'm the only one who isn't ready to relax yet! But we all got together at my house on Thursday night.

Well, first we drove around talking and catching up. Then we hit the mall, after it closed. Oops. Just time enough for an Auntie Anne's pretzel, which was better than the best we'd ever had.

At my place we pulled up the season finale of "Gilmore Girls" on the Tivo. Amy and I had already seen it, but we'd saved it for Cin. What Cynthia darling didn't know was that my Tivo had cut off the final ten seconds of the episode, including the most important dialog of the show! So we watched it happily, silent except for the oodles of laughter (funny show), and then at the end we sat back and watched Cindy instead of the TV. I thought she was going to kill us both! To make it up to her, Amy and I acted it out Unfortunately that meant that Amy was a guy and I proposed to her. Hehe!
Afterwards we watched "Fried Green Tomatos". A classic chick flick. And on Friday we had breakfast at the Railroad Cafe (so much like the Whistle Stop Cafe, huh Ames?). Lots of Ya-Ya time, much of it spent planning more Ya-Ya adventures for the upcoming summer. I can't wait!